Experience the variety that the Kapiti and Manawatu coasts have to offer at the 2017 Wellington Orienteering Association Champs.
25th-26th November 2017
Entries are open.
Event details and entries available via http://www.mapsport.co.nz/woachamps
All orienteers are invited to participate, in age classes. There are sub-classes for those with less experience.
Members of WOA clubs are eligible for titles.
Saturday 25th November 2017 – Sprint Distance

Map: Raumati
Planner: Gavin Scott
Controller: Susan and Bill Edwards
First start: 11am
Fast paced terrain. School campuses, parks and village streets. The map was last used during the 2016 Waitangi Sprints.
Mapper: Bryan Teahan
Saturday 25th November 2017 – Middle Distance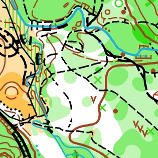 Map: Maungakotukutuku
Planner: Simon Rea
Controller: Bill and Susan Edwards
First Start: 2.30pm
The best bits of a narrow valley in native bush, inter-laced with quad-bike tracks. The current map was first used for the 2012 WOA Champs. It has recently been updated with new contours ex LiDAR.
Mapper: Michael Wood
Sunday 26th November 2017 – Long Distance

Map: Fusilier
Planner: Carol Ramsden
Controller: Graham Teahan
First start: 10am
Open sand dune forest. Popular map that has been used before.
Mapper: Russell Higham
Event details and entries available via http://www.mapsport.co.nz/woachamps